Digital Divas – April 12
Eastern Michigan University
9 am – 3 pm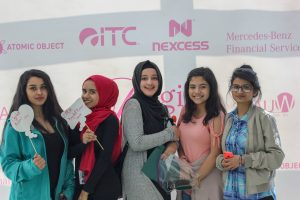 AAUW-Ann Arbor Branch helps local high school women attend this daylong program introducing young women to careers and college programs in science, technology, engineering and mathematics (STEM).  For more information, go to the Digital Divas page at Eastern Michigan University.
---
Monthly Branch Evening Meeting – April 17
Annual Meeting and Program:  The Power of Story
7:00 social, 7:15 business meeting, 7:45 speaker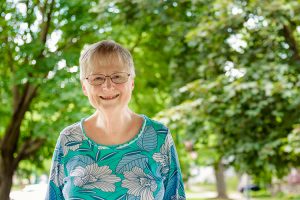 The Annual Meeting is followed by local storyteller and AAUW member Lyn Davidge who shares the power of story, drawing on real-life experiences.
---
Upcoming Monthly Branch Luncheon – May 15
Spring Luncheon: Speakers and Awards
Washtenaw Golf Club
2955 Packard Road, Ypsilanti
11:00 social, 12:00 luncheon ($26), 12:30 program
---
NCCWSL Conference – May 29 – June 1
Annual Meeting –
National Conference for College Women Student Leaders
University of Maryland
A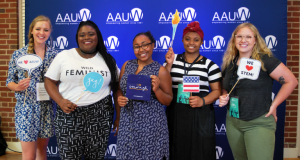 AUW-Ann Arbor Branch helps local college women attend this important three day program.   For more information, go to the NCCWSL web site.
NCCWSL was born in 1983, when representatives from national gender equity organizations saw the need for a leadership event dedicated to empowering collegiate women. Since then AAUW has taken the helm of the conference and NCCWSL has transformed into an essential experience for any woman serious about creating meaningful impact on her campus, mobilizing her community, and preparing for personal and professional success after graduation.
---
2019 Used Book Sale Donations Accepted Starting June 17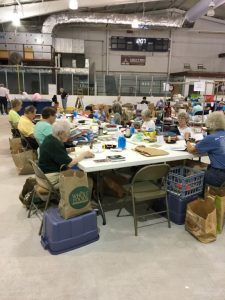 Support our scholarship program by donating your used books for sale in our annual September sale event.
We will be accepting and processing your used books for our  September used book sale on Mondays, Thursdays, and Saturdays, June 17 through July 27.
On Mondays and Thursdays, donation time is 10 a.m. to 2 p.m.  On Saturdays, it is 11 a.m. to 2 p.m.
Please bring books to the Veteran's Park Ice Arena, 2150 Jackson Avenue, in west Ann Arbor.  Click here for donation guidelines and exact locations and times.
---
Annual Used Book Sale
Friday September 6:  Early bird admission, 8 am to 10 am,
$15 entrance fee

Friday September 6:  Free admission, 10 am to 8 pm

Saturday Sept 7: Free admission, all books half off, 10 am to 8 pm

Sunday Sept 8: Free admission, Bag Sale Day – one bag $8; 2 bags $15; 10 am to 3 pm
For more information, visit our Used Book Sale page.