Letter from AAUW Chief Executive Officer Kim Churches to AAUW Ann Arbor Branch

"WOW – I just learned from our team that your branch made a very generous donation to our Greatest Needs Fund. I'm so grateful to each and every one of the Ann Arbor Branch members…"
Read the entire letter here.
---
Branch Annual Meeting and Program
Wednesday, April 21


Gather and socialize: 7:00 PM
Come to the Zoom Room early and chat with friends before the meeting begins.
Annual Meeting: 7:15 PM
Program: 7:45 PM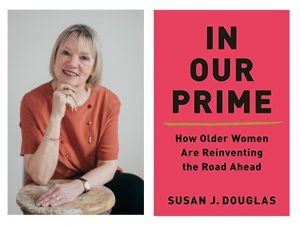 Topic: 
In Our Prime: How older women are reinventing the road ahead

Speaker: Susan J. Douglas
Susan Douglas will explain how American women over fifty, however visible and powerful, continue to be subjected to gendered ageism. She will emphasize the role of the media in stereotyping older women, rendering them invisible and urging them to "defy" aging, while also providing more visibility and opposition to ageist stereotypes by female celebrities, politicians and other public figures. She will end with a to-do list of how to move an anti-ageist agenda forward.
Susan J. Douglas is the Catherine Neafie Kellogg Professor and Arthur F. Thurnau Professor in the U-M Department of Communication and Media.

---
AAUW National Election

This spring AAUW members will vote on proposed changes recommended by the AAUW Board of Directors and AAUW Governance Committee that would eliminate the degree requirement for membership. To find out more about the proposed changes, check out the Open Membership Toolkit.
AAUW of Michigan will be hosting a forum on open membership. The National Bylaws Change Presentation is scheduled for Thursday, April 15 at 6:30 PM. To register, click here.
Voting opens on April 7 and will close on May 17. All voting will be done electronically. 
---
AAUW Action Network Alerts
Sign up for AAUW Action Network Alerts by visiting the AAUW Take Action website below, scrolling to the bottom, and entering your email information.
---
The AAUW Ann Arbor Book Sale raises money for scholarships and supports the mission of AAUW. If you would like to support AAUW Ann Arbor in these efforts, a donation can be made either by mail or online. The AAUW Ann Arbor Branch is a 501 (C)(3) non-profit organization ; therefore, your donation may be tax deductible. Your
contributions are appreciated!
To donate by mail, send your check made payable to AAUW Ann Arbor Branch with Book Sale Fund noted on the memo line to:
AAUW Ann Arbor Branch
c/o Financial Treasurer
P.O. Box 2806
Ann Arbor, MI 48106
To donate online, please click on the yellow "Donate" button below.
---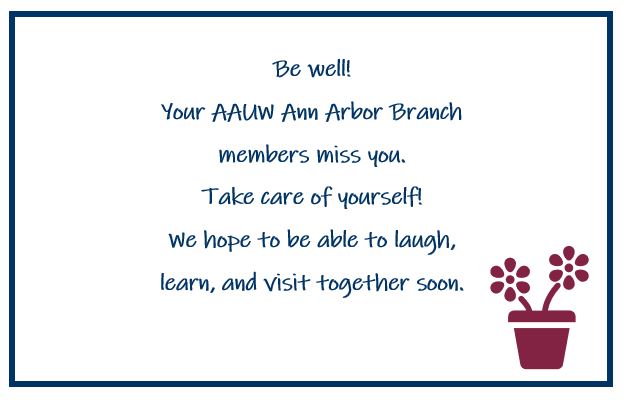 ---
---
---
The 100th Birthday of the 19th Amendment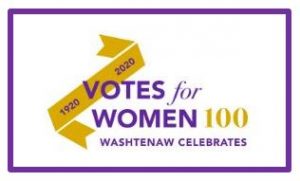 AAUW Ann Arbor celebrated the 100th birthday of the 19th Amendment with speaker Elizabeth Homer. Discover more events across Washtenaw County all year at votesforwomen100.org.

---
Get Paid What You're Worth:


Start your free, online salary negotiation workshop
You deserve a raise. This free online course will give you the tools you need to successfully negotiate and close the pay gap for women everywhere. Register today!
---
Lucy Ann Lance Show Interview
Lucy Ann Lance interviewed President Elect Monica Gobba, Book Sale Chair Kathleen Kubis, and entrepreneur Marlo Gobba. Listen as they discuss the Ann Arbor chapter, Annual Book Sale, Interest Groups, Digital Divas, and Twilight Bark Organic Dog Treats.  Link to full interview: https://www.lucyannlance.com/audio/082619/a2y.mp3