October 26 2017 was the date of the Ann Arbor Branch's third annual Mah-Jongg tournament, a benefit for the Digital Divas program.
To calls of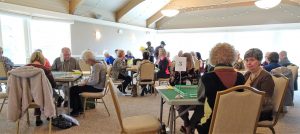 Chow, Peng and Kong, 36 participants joined in the 3rd Annual Mah Jongg Tournament at the Ann Arbor City Club. In addition to AAUW members, many came from the Dexter Senior Center, Ann Arbor Senior Center, and Pittsfield Township Senior Center.   We also celebrated the 92nd birthday of Stuart Baggaley, tournament director and AAUW member!
The winn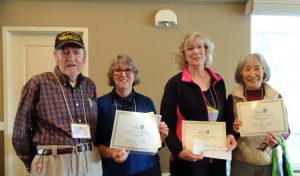 ers of the tournament, shown at left with Stuart Baggaley, were: Judy Lacina (3rd place), Tanya Keller (1st), and Yasuko Ward (2nd).

The tournament  benefited the Digital Divas program to the tune of $2,000.  At left, Kelly Quilter, EMU Foundation's Chief Development Officer, (middle) receives a donation from Fran Woodruff, Karen Bourdan, Barbara Duncan, Amy Seetoo, Donna Bomquist, and Elaine Brandenburg.
What is Digital Divas?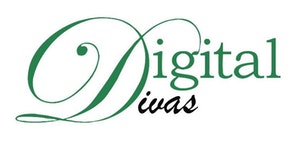 "Digital Divas" is an annual one-day event in November and April at Eastern Michigan University.  The event is designed to encourage young women in middle and high schools to consider careers in science, technology, engineering and math (STEM).  Beginning with under 100 attendees, the Digital Divas conference has grown to over 500.
The Tournament
Click here to download the 2017 official flyer containing information about rules, type of play, and how to enter.  And mark your calendars for the 2018 Tournament!
Until then, remember that the Ann Arbor AAUW Branch has two Interest Groups that meet monthly to play Mah-Jongg (using the simpler Chinese rules).