Used Book Sale Donations Are Accepted from
June 17 through July 27, 2019
(Click here to go to the Used Book Sale's information web page.)
Donated books should be dropped off at Veterans Memorial Park Ice Arena in Ann Arbor on Mondays, Thursdays, and Saturdays from 10 a.m. to 2 p.m (On Saturdays, 11 a.m. to 2 p.m).   
At Veterans Ice Arena, look for the AAUW signs and go to the huge (Zamboni-size) open garage door at the left end of the building.
Please note that although we accept DVDs and CDs, we cannot accept VHS tapes … or audio cassettes, vinyl records, magazines, maps, encyclopedias, pamphlets, textbooks, or retired library books.
Your donation is tax-deductible to the extent provided by law because AAUW-Ann Arbor is a 501(c)(3) public charity.
A limited pick up service is available for those for whom the delivery of books to the Veterans Park Ice Arena would be a physical hardship. We service the greater Ann Arbor/Ypsilanti area. Exceptions may be made depending on the circumstances.  Call 844-973-6287.
The sale itself will be held September 6-8, 2019 in the Morris Lawrence Building at Washtenaw Community College.
More information:
Date, Hours, and Location of the sale
What happens to your donated books?
The history of our Used Book Sale
Past Wrap-up Reports by Sale Chairpersons (2014-2018)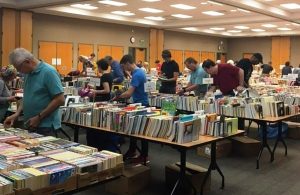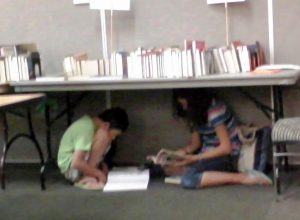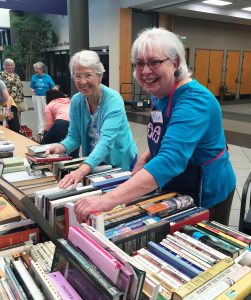 Information about book sales for other Michigan branches is available at the AAUW of Michigan website.