Evening Program – February
Speaker:  Lori Nash Byron
February 15, 2018 (Thursday)
6:00 p.m. – 8:00 p.m.
Quarter Bistro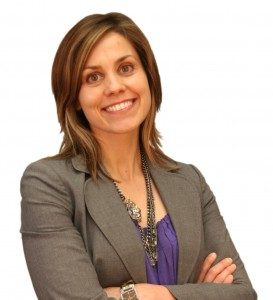 Lori Nash Byron is the founder of Famous in Your Field, a company devoted to helping professionals and organizations stand out as leaders and experts in their industry. Byron has been a marketing director for companies in the professional service and software industries.
Lori has 20+ years experience in the marketing field. Her work has garnered national exposure for clients, including a number one position on Google, feature articles and expert commentary in major news media. She frequently speaks to business and professional organizations, and has been featured on media outlets from Fortune to the New Zealand Herald.
Lori is passionate about economic equality for women and donates a portion of her business profits to KIVA, a non-profit organization whose mission is to alleviate poverty.

In this program, she shares advice on "How to Stand Out in Your Field" — building your unique brand and using marketing tools to help attract your perfect client, and taking your career, business, and life to the next level.
Interested, or decided to attend?  Contact Monica below.

---
Monthly Luncheon & Program – February
Speaker:  Taryn Gal
February 21, 2018 (Wednesday)
11:30 a.m. (Speaker at 12:30)
Ann Arbor City Club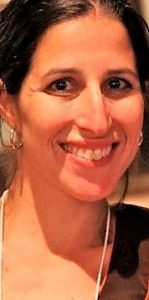 Our speaker is Taryn Gal, MPH, CPH, CHES, the Managing Director at the Michigan Organization on Adolescent Sexual Health (MOASH).
During Ms. Gal's time at MOASH, she has worked alongside youth to break down the siloed approach to adolescent sexual health issues,  to effectively address all that intersects with sexual and reproductive health among young people in Michigan. Taryn has worked in the field of sexual health for over 17 years and, prior to her work at MOASH, worked as a sexuality educator, HIV test counselor, and research assistant in HIV-prevention curriculum development. Currently, she is a board member for GLSEN Southeast Michigan Chapter and is the co-chair of the Ann Arbor Public Schools Sexual Health Education Advisory Committee.
Ms. Gal will talk about "Empowering Girls to Navigate Male-Dominated Fields."
Click here for luncheon registration details.  The meal is $15, payable at the door.   Specify if you want the vegetarian option.  Reservations are required for the meal; reservations are not required for the speaker program.
---
Evening Program – March
Cooking Demonstration
Healthy Eating on the Go: Maximize Energy
Speaker:  Lilian Anderson
March 15, 2018 (Thursday)
6:00 p.m. – 8:00 p.m.
Westminster Presbyterian Church
1500 Scio Church Road, Ann Arbor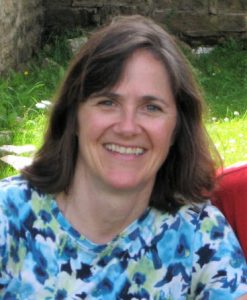 Local chef and dietitian Lillian Anderson demonstrates quick recipes that tantalize the taste buds while delivering maximum nutrition to feed your body throughout your hectic day. The session will feature quick and easy appetizers for that last minute Bridge Party, Ladies Night-In, or a day full of errands. It's a hands-on experience, with a tasting to end the evening.
An Ann Arbor resident since 1993, Lilian Anderson has spent her whole life cooking. "I've worked at Zingerman's Deli and the original Whole Foods in their kitchen, back when they were in the space Trader Joe's is in now." She has also worked as a personal chef for several Ann Arbor families and currently teaches University of Michigan students about to move off campus how to cook for themselves — perhaps more survival technique than creating culinary masterpieces!
Last year, with a lifetime of cooking experience under her belt— including a master's degree in nutrition from Wayne State — Anderson launched her own business teaching young people, Sprouting Chefs.  At the same time, she continues teaching healthy, quick cooking to adults.
Fee is $35 and covers food costs.  Space is limited.  Click here to pay in advance with PayPal. (On that page, scroll to the bottom of the page!)
---
National Equal Pay Day
April 10, 2018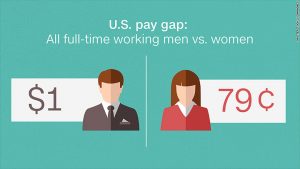 Wear red if you want to dis-celebrate!
On this day, the average working man can (theoretically) start working and, by the end of 2018, still make as much money as the average working woman makes for the entire calendar year.
The disparity has barely changed in the last decade.
The situation is far worse for women of color.  For African American women, for example, Equal Pay Day is in August.
Wikipedia
National Committee on Pay Equity
AAUW
---