Monthly Branch Program
November 14 (Wednesday)
7:00 PM Program:  "Working Catfish Row: Writing, Teaching, and Singing Porgy and Bess" by Dr. Naomi Andre
Ann Arbor City Club, 1830 Washtenaw Avenue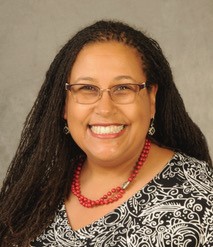 UM Associate Professor of AfroAmerican and African Studies and Women's Studies, and author of the book, Black Opera: History, Power and Engagement, Dr. Andre looks at the 80 year history of this Gershwin classic from the era of Jim Crow to #blacklivesmatter.
Through an evaluation of the historical context for Gershwin's Porgy and Bess, set in the 1920s and first performed in 1935 during Jim Crow, Dr. Andre also considers how this work creates multiple meanings when it is performed today. Now over 80 years later we have seen the Civil Rights movement, an era where policies around incarceration have been called the "New Jim Crow," and a current climate where many contend that #blacklivesmatter. Porgy and Bess has a special place in American music history and Gershwin referred to it as a "folk opera." Yet these three terms—"American," "folk," and "opera"—resonate differently for black and white communities.  While the work was created by a white and Jewish American compositional team, it was performed by black artists. Indeed, Porgy and Bess voices many experiences.
Naomi André is Associate Professor in the Department of Afroamerican and African Studies, Women's Studies, and the Associate Director for Faculty at the Residential College at the University of Michigan. She received her B.A. from Barnard College and M.A. and Ph.D. from Harvard University.
In addition to Black Opera: History, Power and Engagement, Dr. Andre's  books include Voicing Gender: Castrati, Travesti, and the Second Woman in Early Nineteenth-Century Italian Opera (2006) and Blackness in Opera (2012, co-edited collection), which focus on opera from the nineteenth to the mid-twentieth centuries and explore constructions of gender, race and identity. Currently she is a co-editor for the essay collection African Performance Arts and Political Acts (contracted, University of Michigan Press).
Click here for further information on how to reserve a luncheon seat or attend the presentation, which is free.
---
Annual Fundraiser: Mah-Jongg Tournament
& Silent Auction
October 25 (Thursday)
1-5 pm:  $15 to play, observe, or participate in the Silent Auction
Ann Arbor City Club, 1830 Washtenaw Avenue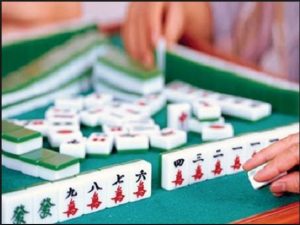 Join us for a lively afternoon of competitive Mah-Jongg, either as a player or an observer.  The admission fee also allows you to bid on a silent auction of a variety of items contributed by members and community organizations.
This is the fourth annual iteration of this successful event, which raises money to help local middle and high school students attend Digital Divas, a twice-yearly, day-long event at EMU that introduces young women to various careers and college programs in science, technology, engineering and mathematics (STEM).  Only 26% of STEM workers are female!
Click here for additional information on the tournament and Digital Divas.