Evening Program – March
Cooking Demonstration
Healthy Eating on the Go: Maximize Energy
Speaker:  Lilian Anderson
March 15, 2018 (Thursday)
6:00 p.m. – 8:00 p.m.
Westminster Presbyterian Church
1500 Scio Church Road, Ann Arbor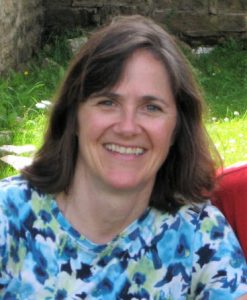 Local chef and dietitian Lillian Anderson demonstrates quick recipes that tantalize the taste buds while delivering maximum nutrition to feed your body throughout your hectic day. The session will feature quick and easy appetizers for that last minute Bridge Party, Ladies Night-In, or a day full of errands. It's a hands-on experience, with a tasting to end the evening.
Included will be a presentation on how to use your cutting tools as if you've been chopping and dicing for years.
An Ann Arbor resident since 1993, Lilian Anderson has spent her whole life cooking. "I've worked at Zingerman's Deli and the original Whole Foods in their kitchen, back when they were in the space Trader Joe's is in now." She has also worked as a personal chef for several Ann Arbor families and currently teaches University of Michigan students about to move off campus how to cook for themselves — perhaps more survival technique than creating culinary masterpieces!
Last year, with a lifetime of cooking experience under her belt— including a master's degree in nutrition from Wayne State — Anderson launched her own business teaching young people, Sprouting Chefs.  At the same time, she continues teaching healthy, quick cooking to adults.
Fee is $35 and covers food costs.  Space is limited.  Click here to pay in advance with PayPal. (On that page, scroll to the bottom of the page!)
---
Monthly Program – March
Speaker:  Jenny Jones
March 21, 2018 (Wednesday)
Evening – 7:00 pm to 8:45 pm
Ann Arbor City Club – 1830 Washtenaw Avenue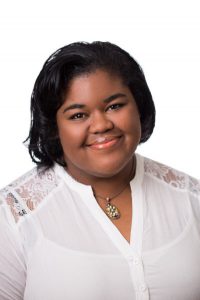 Jenny Jones is the founder of Sadie Madden Music, a music management company that works with with many venues, artists, and non-profits to help them meet their goals.  She is also the music manager of Cultivate Coffee and Tap House in Ypsilanti (across from Frog Island Park). 
She will talk about bringing music and mission together, speaking on "Community, Musicians, and Involvement," her story of how she got to Cultivate, her position there, and what she does for the music community in the Ann Arbor area both with Cultivate and her company.
For more information about her company, visit http://www.sadiemaddenmusic.com/.
There will also be a drawing for five free national AAUW memberships.
---
National Equal Pay Day
April 10, 2018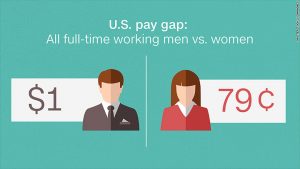 Wear red if you want to dis-celebrate!
On this day, the average working man can (theoretically) start working and, by the end of 2018, still make as much money as the average working woman makes for the entire calendar year.
The disparity has barely changed in the last decade.
The situation is far worse for women of color.  For African American women, for example, Equal Pay Day is in August.
Wikipedia
National Committee on Pay Equity
AAUW
---
Digital Divas Day-Long Event for High School Women
April 13, 2018
Eastern Michigan University
College of Technology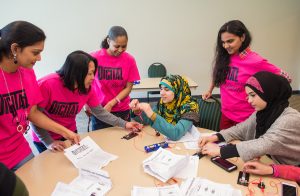 AAUW-Ann Arbor is a proud supporter of Eastern Michigan University's Digital Divas program.
Digital Divas is an annual, daylong program for young women. On Friday, April 13, 2018, they will hold their high-school-only event. A separate event is held for middle school students in November.
Digital Diva's mission is to provide a venue for connecting middle and high school young women and career opportunities in science, technology, engineering and mathematics. Over 4,000 girls from Southeast Michigan have attended a Digital Divas program.  
Introducing young women to careers in technology

Recruiting young women into technology majors in post-secondary education

Breaking down gender stereotypes regarding tech careers

Creating awareness of safe online interactions

Encouraging ethical behaviors in texting, emailing and social media